For my boys, the junior paleontologist and the little rubber ducky who blows bubbles all day.
About Me
Mililani, HI, United States
Welcome to my blog! Here you can see samples of my little obsessions with scrapbooking, cardmaking, rubber-stampping, and any other projects in between. :-) I started getting into these projects when my baby Koby was turning 1. For his 1st bday, I went all out and made everything from scratch! Invites, favors (yummy little rubberducky chocolate lollipops, soaps, candles, favor cards, etc.), and rubber ducky-inspired centerpieces. I obvioulsy haven't stopped since.
View my complete profile

Friday, September 10, 2010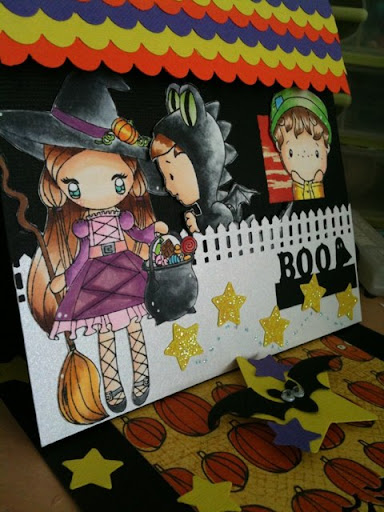 Heres my Sept swap for Munchkins... Hehe im so tickled when i see anime images... I love Lolita Love by Cc design... I had to make them a freight team! Easel card... I was so tempted to squeeze 1 more Lolita love.